Enjoy a Weedless Waterfront!
Where we provide you with the most eco-friendly and efficient
solution to finally get rid of your "aquatic weed headache" for good.
We offer you a wide variety of products and services to ensure that your waterfront remains weed-free... all season long.
The excessive growth of aquatic weeds and algae present
numerous problems to waterfront home owners, boat owners and golf courses.
With our eco–friendly Harvesting, Screening, and Aeration...
we can eliminate these problems FAST and leave you with a cleaner, safer,
and more beautiful waterfront that you can finally be proud of.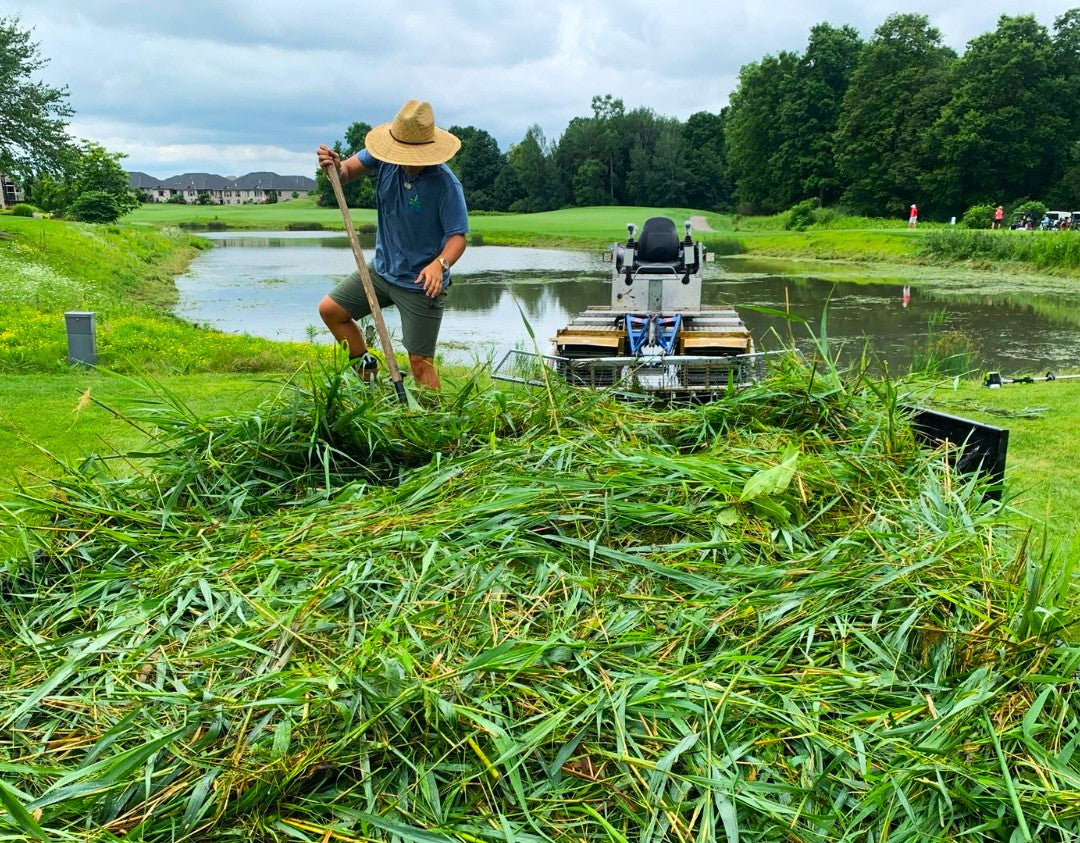 Whether it's our services, our products, or both…
our team of Weeds B' Gone experts work hard to ensure our customers receive the *perfect* solutions to finally achieve the waterfront of their dreams.
Watch how we transformed Mike Holmes pond!
Ready to have the waterfront of your dreams? Contact our team today for a quote!